| | |
| --- | --- |
| | Minnesota Will Forms | Last Will and Testament | Living Will |
Minnesota will forms are legal documents that are made available to individuals who, while of sound mind, are preparing for end of life possibilities. Preparation of these documents are simply preparation in most cases, in the event of unexpected or even expected illness or accident. While these forms both contain the word "will" in the title, they serve different purposes.
The "last will and testament," is a document that would be completed by an individual (Testator) who would like to, in advance, outline the distribution of their property/estate after death. They may also delegate someone they trust to distribute their property according to their written record While the "living will" addresses how an individual (Principal/Declarant) shall direct both medical providers and an Agent (if any), as to their personal preferences regarding medical treatment when they are no longer able to communicate their wishes on their own. These documents may be changed or revoked at any time.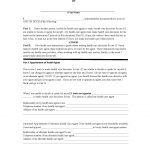 The Minnesota advance health care directive(living will) form is a document that is generally utilized by an individual (Principal) who has considered the possibilities, for whatever reason, that they may one day approach a point in their life that they will no longer be able to communicate their own health care decisions. The Principal, by the guidance […]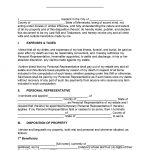 The Minnesota last will and testament is a legal document, a standard will, that is designed to guide an individual (Testator), while of sound mind, in setting fourth specific instructions that will assist an assigned executor in dividing their estate (personal, real property and financial accounts) after the death of the testator. The document will provide a […]