| | |
| --- | --- |
| | Massachusetts Will Forms | Last Will and Testament | Living Will |
Massachusetts will forms are legal documents that are utilized by individuals to serve different scenarios. While these documents do offer different aspects of preparation and of organizing their affairs, both forms address one's end of life needs in different ways. The "last will" document will carefully guide the Testator through the process of organizing the division of their estate to their beneficiaries.
The living will document would be used to prepare a written record of the final wishes of the individual (Principal) with regard to medical care when they are at the end of their life and no longer able to express their choices due to their illness or disease. These documents must be created while the Principal is of sound mind. The documents will require witness and/or notarization. This document also, may be revoked or changed by the Principal as long as they remain of sound mind, at any time they wish.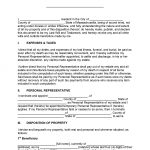 The Massachusetts last will and testament is a legal document that is designed to assist an individual when they are prepared to organize their end of life arrangements for their estate. With this document, the individual (Testator) would have the opportunity to select someone they trust and appoint them as their executor, so that their estate would […]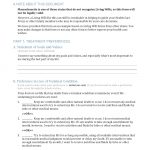 The Massachusetts living will is a legal document that is designed to guide a user, who is of sound mind, through the process of creating a legally acceptable document stating their private wishes for medical provisions in an end of life situation. The document will alert one's family and medical team as to exactly how they would like […]